You enter the Designdeck.
In front of you is a living room full of furniture.
That's irrelevant though.
Your sharp focus only has eyes for one thing and that's the sofa.
You'd put your name down for a mid-century modern couch masterclass two weeks ago and it was time to cash in the cheque.
I can tell you're confused and that's when I decide to introduce myself.
Your confusion morphs into startlement as I walk out from behind the bookcase but I don't care, there are more important matters at hand. It's time to discuss mid-century sofas.
I hand you an A4 size screen, it's like an iPad except better, like something you'd find in Minority Report. On it is an infographic which describes my introduction into mid-century modern in an easy to digest. visual format.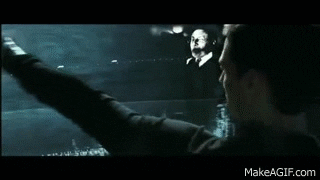 I can't stand here in silence though or that would be a waste of both our time.
Mid-century modern, I say, is a design style that has always emphasized light, organic forms over everything else.
Why? The interior designs that preceeded the 1950s included heavy, clunky furniture that blocked out the light and made the room feel stale. Organic form mirrors the curves you find in nature, rarely are there sharp edges.
The mid-century modern design is a rebellion against mediocrity.
I explain that the furniture is low profile and with legs, even the sofas, so allow the air in the room to circulate freely and keep the living room feeling fresh.
You point to the screen.
"I love how stylish everything looks without having to add any fancy knobs or spikes".
I stare at you cautiously for half a second. I'm not sure where you're going with this, if you're trying to make a joke it's not going to be funny and we're both going to be uncomfortable, alone in this digitized room.
The half a second passes and I decide you're being genuine.
You're correct, there are no extra decorations on the furniture. It's primarily a choice of preference but compliments modern tastes which bias towards minimalism.
You crouch down to get a closer look at the sofa.
"So, everything's made of wood?".
Most of it's wood, sure, but you'll also find metal, glass, vinyl, plywood, etc. I invite you to examine the lamp on the other side of the room.
You confirm it's made of metal and refer back to the screen which has a pop-up message informing you how metal is great for sending light to the most undesireable areas of the room.
"Like under the leggy media unit?" you say.
"Sure," I say.
The sofas float on air, use their legs to your advantage
I click my fingers like an impatient customer at a restaurant whose meal's cold and bill's expensive.
The Designdeck responds.
As soon as my middle finger snaps against the palm of my hand, another sofa takes the place of the orginal.
The rest of the living room decor remains the same, not a picture frame out of place.
I pull a metal pointer out from behind my back. How it got there in the first place is on a strictly need-to-know basis.
At the same time, I get onto one knee and offer you to do the same.
You need a closer look at the legs on these things.
I cough, I'm excited and my voice starts to squeak – this isn't like me.
You join me on the floor and kick the coffee table as you do so, a bit embarassing so we both ignore it.
As I mentioned a moment ago, mid-century modern sofas float above the ground on legs to enable the light and air of the room to keep circulating.
Tapping the sofa legs gently with with my pointer, I then gesture back to the coffee table you just roundhouse kicked behind you and to the side table accompanying the sofa.
It's now clear to you that they have the same legs.
This is great, I continue, because you bring repetition into the room in subtle ways. Your brain loves repetition, it's easy, it doesn't have to waste time and energy processing new colors or patterns.
When your brain is calm, you're calm.
When else do you get to use chartreuse?
We both know it's time to get up off the floor and rise together, as one. Parts of our bodies that we weren't sure existed are now the only parts we can feel.
You sit on the sofa.
Bold, I think. Make yourself feel at home why don't you?
Talking of bold, that's often what you'll discover with mid-century sofas – perhaps you are made for this style of interior design after all.
"The sofas are often colorful. Contemporary items are in one hue, but let me show you how patterned sofas look in mid-century modern."
A new living room appears with a traditional mid-century living room vibe.
I've seen it 100 times before and I still believe it's the perfect venue for a party. It's a room that everyone would be at ease in.
You'd be furious with the inevitable red wine stains on the couch though.
Maybe it's not worth the risk after all.
What colors do you normally find in mid-century modern sofas?
Orange and brown
Chartreuse and gray
Teal, brown and white
Pink and brown
Wood and white
I can see you're pleasantly surprised by the colors on offer.
There's a montage playing through your mind of all of the possible combinations and, of course, your friends are in amazement at your design skills during each of your many daydreams.
Mid-century modern sofas are Batman and their accent chairs are Robin
Whilst your daydream consumes you, change the setting of the Designdeck.
You don't notice a thing until I cough with a purpose.
Now that you understand the basics of mid-century modern sofas, I want to introduce you to my little friend, the accent chair.
Armchairs are the sidekicks of the living room world, the Robin to Batman.
They may only have a chance to do their job when you've invited friends round to celebrate the final season of what has been up until now the greatest television show to grace the Earth only for it to be the biggest load of crap made, ruining everything.
But they do their job proudly.
I explain to you that accent chairs are normally in a color or pattern distinct from the sofa in a way that still compliments the rest of the room.
When you choose your accent chair, make sure it draws your eye as soon as you walk into the room – that's its greatest asset.
"How are you going to use your accent chair?" I ask
"Well, I'm going to sit in it," you answer.
Brilliant.
A chair may be just a chair to you right now but the reality is that once you take that chair home, you'll understand if you've chosen one for the right reasons.
Some chairs are soft and comfortable so you can relax in them at the end of the day.
Some chairs are hard and sturdy to keep your back straight whilst you read.
Some chairs are only the accent part of accent chair and are there for decorative purposes.
You ask me which features to look out for.
You rub your fingers across the chair.
Velvet and soft. Check.
Comfy enough to watch a movie in. Check.
It's time to show you something completely different to go with your sofa.
I ask the Designdeck to pull up a revolution in seating.
The Egg Chair was designed by Arne Jacobsen. It's one of, if not the most, iconic pieces of mid-century furniture ever created.
You jump into it and can't get the words out fast enough about how comfortable it is but keeps your back supported.
Great for reading in as the sun shines through the living room window on a Fall morning.
I like the sound of that and make it happen.
As soon as you finish your sentence, the scenery outside disintegrates and reforms into a garden bordered with trees, with half the leaves on the ground and half covering a well kept lawn.
Catch-22, a book as strange as the situation you find yourself in, presents itself on your lap just as the sun bursts through the clouds and heats up your thighs.
You take a moment to absorb your surroundings, you're here for an education in mid-century modern sofas, remember? Not to read.
You can keep the book, it's on the house.
Alas, we must move on.
Should you have a mid-century modern sofa and loveseat?
When you emailed in asking to have a look round the Designdeck, you told me you wanted to have a look at mid-century modern sofas and their loveseat companions.
You ticked the box because you felt awkward, the reality is you don't even know what a loveseat is.
I don't even need you to tell me this, it's written all over your face. Here's what you're thinking:
What is a loveseat?
Why the hell is it called a loveseat?
What do you do in a loveseat?
I've heard these before so I quickly rattle the answers off in a flash.
Loveseats are the sofas that only sit two people. Easy. Ideal for getting up close and personal with that special person in your life.
It's up to you if you want to keep them matching or mix things up but if you read this comment thread on Houzz, people are confident you should avoid having matching sofas and loveseats.
We live in a world where you can do whatever you want though, so the Designdeck brings up a matching set for you to browse.
I wave at you and say hello in a slow, quiet voice that's intended to sound like I'm farther away than I really am. You respond with the same.
The benefit of a matching pair is that you know there's no clash of color or pattern. You aren't going to walk in each day and faint at the glaring contrast on show.
Not having variety in your living room can be boring, lacking personality and having a clinical nature. The differing proportions of the two put others off as well.
You think this over and then the next logical question pops into your mind. If not this, then what?
I explain that another sofa of the same size is a option if you have the space. Whether you decide to have it in the same style is up to you.
Most of the time, however, an accent chair is preferred.
Show me.
You only get one first time
You only get one first mid-century-modern-armchair time and I know which one I have to show you.
As quickly as it came, the loveseat is outta here and into the chasm to be replaced by the Eames Lounge Chair.
It's a marvel of design, a feat in engineering.
Charles and Ray Eames, the designers, wanted their chair to have the feeling of the "warm, receptive look of a well-used first baseman's mitt", I say.
You're in awe.
Your mouth is open, I think I can even see you drooling a little bit.
Everyone's like that their first time. For once, there's no judgement on my part.
You bend down and take a closer look.
They're handmade, each and every one.
The craftmanship is evident when you observe that the cushion is merged with the wood shell without any hint of distorting the casing.
Every Eames Lounge Chair and accompanying ottoman is distinct from the next.
You aren't just buying a chair – you're buying the story, the personality, that comes with it.
You tentatively test it out.
Immediately it envelopes you into a cocoon of safety.
You think about your awful day at work.
Questioning in silence, you wonder if it was your fault or if your boss happens to have fewer brain cells than a burger bun.
The chair speaks up for the first time, it communicates only in pure emotion.
Don't worry, it says, your boss, like every boss, has the competency level of a 5 year old.
A confirmatory tear runs down your cheek and a warm glow fills your belly.
You need a moment.
I give you three.